February 11th, 2019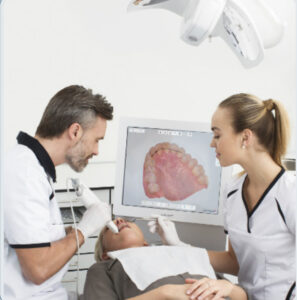 The next time you have some dental work done you may notice a few high tech changes!
We are using a 3D scanner to take digital models of our patients' teeth. We use a special Trios camera to take pictures inside your mouth and make a 3D image.
No more goopy dental impressions! 3D scans are quick and accurate. We use the scans to produce crowns and bridges, for orthodontic planning and to create surgical guides for precision implant placement. All with no additional cost to patients.
Check out this Trios 3D Scannng video!
https://p.widencdn.net/h5ccdp/Patient-video-for-the-waiting-room-with-music?download=true
We are always looking for ways to improve your patient experience!